Return to Headlines
11.23.2021 Fort Schools Website-New Look!

Good Afternoon 1Fort Families,
Your Fort Schools team has been busy working to create an upgraded look and feel to our websites. It's been a few years and FortSchools.org wants a little TLC and to hop on the 1Fort branding wagon.
Below are a few features we hope our 1Fort families and staff will enjoy with our upgrade:
A Menu Toolbar that allows you to see all of the subpages horizontally, instead of vertically and having to scroll.


2. A Find It Fast section that allows for quick access to some of our highly sought-after pages based on our website analytics. (psst….yes, those are photos of OUR students!)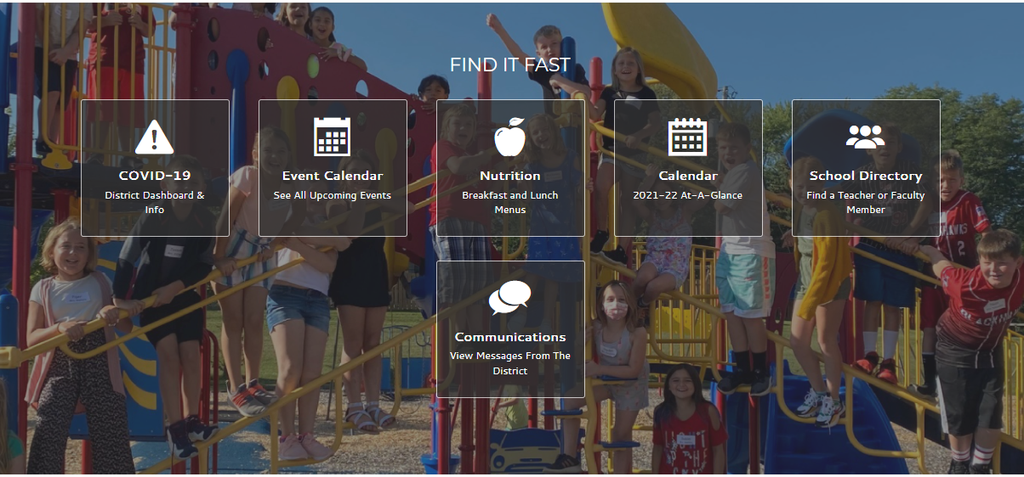 3. A Headline section that has movement as your mouse hovers over different headline stories.

4. A Calendar section that will feature school event details right on your school's homepage.

---
The above spotlights will carry over to each of our school websites so that our web pages are easy to navigate whether you have a student in elementary, middle, or high school. As far as content goes, you will still be able to find information housed on their current page/section titles. Don't worry, each of our school pages will continue to have their beloved school colors.






We teach our students about online safety, so we thought this might be a great opportunity to share some information with the online shopping season upon us. As a reminder, we will never ask for you to pay for something school-related with Google Play gift cards. To learn more about privacy, identity, and online security, click here to visit the Federal Trade Commission Consumer Information website. To learn about Pharming (how to identify fraudulent websites) click here.
So next week when you head to FortSchools.org or one of our school websites, don't worry! It is our new, refreshed website! If there is specific content you think should be spotlighted in the future, please let us know by completing this quick Google Form.
Thank you!
---
---
Buenas tardes familias de 1Fort,
El equipo de las Escuelas de Fort ha estado ocupado trabajando para crear un aspecto actualizado de nuestros sitios web. Han pasado algunos años y FortSchools.org quiere un poco de cariño y subirse al carro de la marca 1Fort.
A continuación se presentan algunas características que esperamos que nuestras familias y personal de 1Fort disfruten con nuestra actualización:
1. Una barra de menús que permite ver todas las subpáginas horizontalmente, en lugar de verticalmente y tener que desplazarse.


2. Una sección de búsqueda rápida que permite un acceso rápido a algunas de nuestras páginas más solicitadas, según los análisis de nuestro sitio web. (psst....sí, esas son fotos de NUESTROS estudiantes)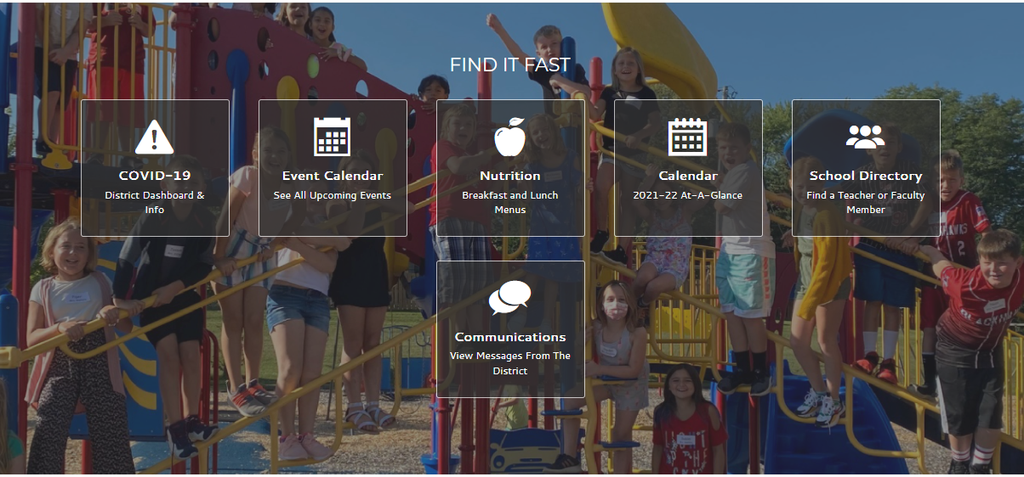 3.Una sección de titulares que tiene movimiento cuando el ratón pasa por encima de los diferentes titulares.

4. Una sección de Calendario que mostrará los detalles de los eventos escolares directamente en la página de inicio de su escuela.

Los focos anteriores se trasladarán a cada uno de los sitios web de nuestras escuelas para que nuestras páginas web sean fáciles de navegar ya sea que tenga un estudiante en la escuela primaria, secundaria o preparatoria. En cuanto al contenido, seguirás encontrando la información alojada en los títulos de sus páginas/secciones actuales. No se preocupe, cada una de nuestras páginas escolares seguirá teniendo sus queridos colores escolares.






---
Enseñamos a nuestros estudiantes sobre la seguridad en línea, así que pensamos que esta podría ser una gran oportunidad para compartir algo de información con la temporada de compras en línea sobre nosotros. Como recordatorio, nunca te pediremos que pagues algo relacionado con la escuela con tarjetas de regalo de Google Play. Para obtener más información sobre la privacidad, la identidad y la seguridad en línea, haz clic aquí para visitar el sitio web de información al consumidor de la Comisión Federal de Comercio. Para saber más sobre Pharming (cómo identificar sitios web fraudulentos) haz clic aquí.
Así que la próxima semana, cuando visite FortSchools.org o uno de nuestros sitios web escolares, ¡no se preocupe! ¡Es nuestro nuevo y renovado sitio web! Si hay algún contenido específico que crees que debería ser destacado en el futuro, por favor, háznoslo saber completando este rápido formulario de Google.
Gracias.

The School District of Fort Atkinson Board does not discriminate on the basis of race, color, religion, national origin, ancestry, creed, pregnancy, marital status, parental status, sexual orientation, sex (including transgender status, change of sex or gender identity), or physical, mental, emotional, or learning disability ("Protected Classes") in any of its student programs and activities.